MY SERVICES
Simon Wroe Piano Services provides a complete piano tuning and technical service, including, servicing, voicing, regulation & repairs at an expert level throughout the whole of the Cumbria and the South Lakes, & North Lancashire including Lancaster. I work on all kinds of instruments, grands and uprights, both period and modern.
I offer domestic, concert and institutional piano tuning and technical services, bringing over 30 years of experience including 9 years of college training and apprenticeships in London & Paris. I am also happy to advise on any piano related matters, such as care, transport, case finishing etc. without cost or obligation to you.
I provide a complete service of care for your piano, from traditional tuning by ear to concert pitch + the latest high end electronic tuning technology, to the fulfilment of your instrument's potential through my specialisms of regulation and voicing  or complete restoration. With these services your instrument can be transformed.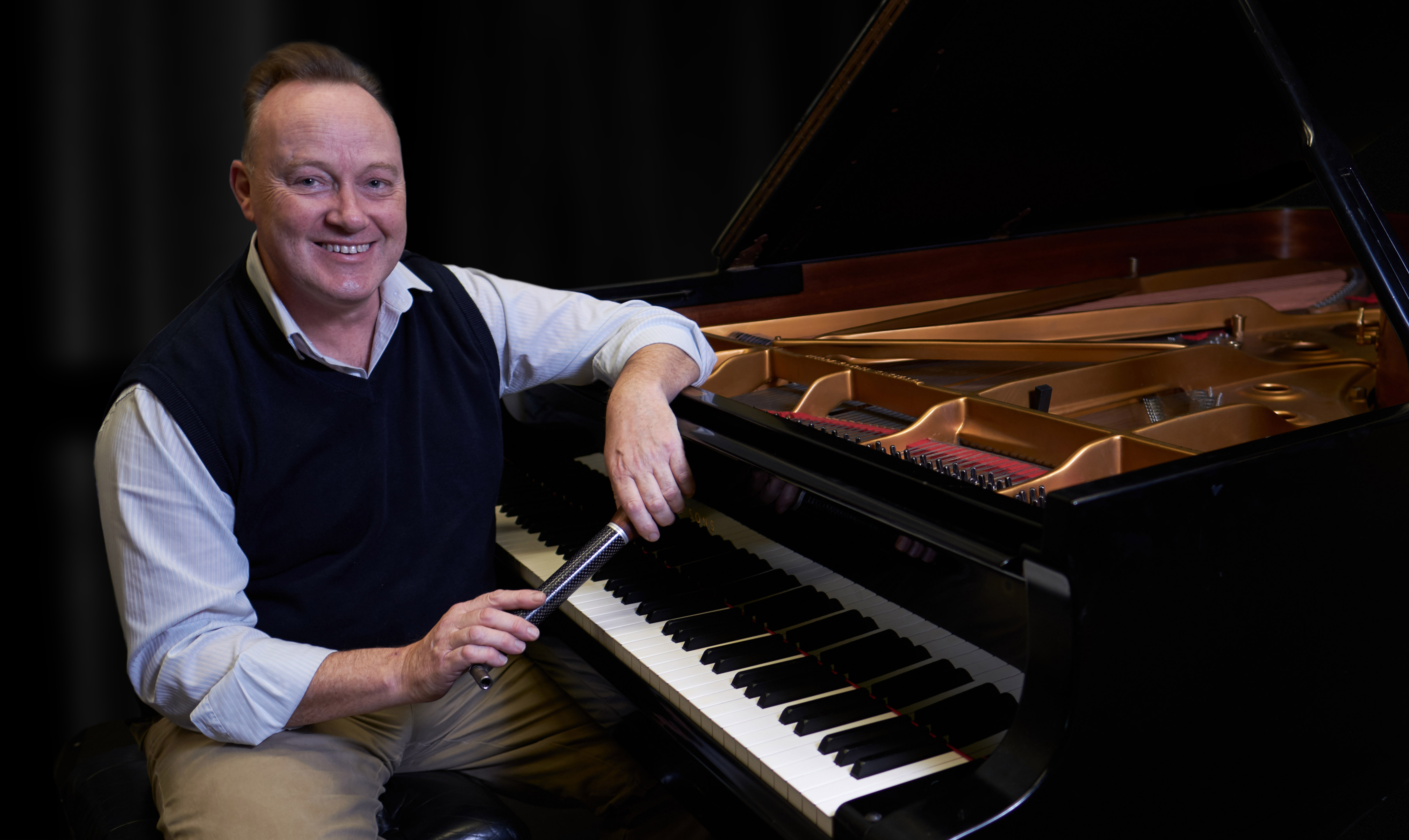 ABOUT ME
My name is Simon Wroe, I am a piano tuner and technician based in South Lakes, Cumbria and have been in the profession since the mid '80s.
I cover all aspects of piano tuning and technical servicing. My specialism is the mechanism of the piano, the fine finishing of the performance of the instrument's action and voice. You may have been told that the piano cannot be improved or that it cannot be brought to concert pitch. This is rarely the case and there is great satisfaction in taking an instrument which may have been in a family for over a century under-pitch and underpowered, transforming it over the course of a day or two or restoring it in my workshop.
I have been very lucky in my opportunities. After three years full-time study in piano tuning, repairs and restoration, gaining my City & Guilds and College Diploma qualifications, I spent four years in France with Pianos Magne at the Bösendorfer Centre in central Paris. At Pianos Magne I apprenticed in fine tuning, regulation and toning of grand pianos. I began my concert and institutional experience there working for Radio France, Salle Cortot, Theatre Chatelet, the National Senate, numerous venues and Parisian homes.
Upon re-locating to London, in spite of offers from some well-known companies I chose to spend two years in a small piano factory in north London, Reid Pianos. Here I had the great privilege of working with masters of the trade who had been practising for 50 years in some cases. My responsibility there was restoration and preparation of upright pianos in the workshop. I will always be indebted to the craftsmen in Paris and London who shared their skill, experience and love of the metier with me.
By the late 90's, with over 10 years "behind the scenes", I felt ready to work independently. In 1998 I took on the post of Resident Piano Technician to the Guildhall School of Music & Drama at the Barbican Centre, where I remained for 7 years. There I had responsibility for 144 pianos including 35 Steinways, all of which were expected to be in tune and working well all of the time. It was a great experience to be in an international centre of excellence where the highest standards were expected and I could develop working relationships with the future stars of the classical and jazz worlds, many of whom I have the pleasure to meet again on their touring visits to the region. I moved to Cumbria in 2006 to be nearer to family and breathe the clean Lakes air.
I believe in a service ethic, that messages should be returned promptly, that punctuality should be aimed for (unforeseen jobs, Cumbrian roads and weather allowing!), courtesy, carrying out what I am requested to do and hopefully being able to pull out all of the stops to achieve the transformation of instruments which is my benchmark.
I live in the centre of Kendal, gateway to the Lakes!
I have full DSB certification.
MY CUMBRIA & NORTH LANCASHIRE CLIENTS INCLUDE:
Music & Theatre
The concert societies of Kendal, Keswick, Grange, Penrith and Cockermouth
Lake District Summer Music International Music Festival
The Old Laundry Theatre, Bowness
Blackwell House

Brewery Arts Centre, Kendal

Theatre by The Lake, Keswick
Keswick Jazz Festival

Abbeystead, Levens Hall, Mirehouse & Belle Isle
Rosehill Theatre, Whitehaven
The Heron Theatre, Beetham
More Music, Morecambe
Dukes Theatre, Lancaster
Midland Hotel, Morecambe,
More Music, Morecambe.
Education
Lancaster University
Sedbergh School
Windermere School
Queen Katherine's, Kendal
Lakes School, Windermere
Settlebeck & Morecambe Community High
The Churches of ;
Kendal Parish Church
St Oswald's, Grasmere
St Bees Priory
St Mary's Ambleside
Kents Bank URC, Grange Over Sands
St Andrews, Sedbergh
Swarthmoor Quaker Meeting Room
Silverdale Methodist Church
St Pauls, Caton
St John's, Ellel
St Thomas, Milnthorpe
St Peter's, Heversham
St Josephs, Seascale
Crosthwaite, Keswick
Holy Trinity Church, Brathay
St Cuthberts, Seascale
Penrith Methodist Church
St Thomas Crosscrake
St Johns, Keswick
Keswick Methodist Church
Holy Trinity Church, Casterton
Kendal URC
Stricklandgate Methodist Church, Kendal
Carver URC, Windermere
LISTEN TO SIMON'S BBC INTERVIEW